Pre-Prosthetic Surgery in Albuquerque, NM
---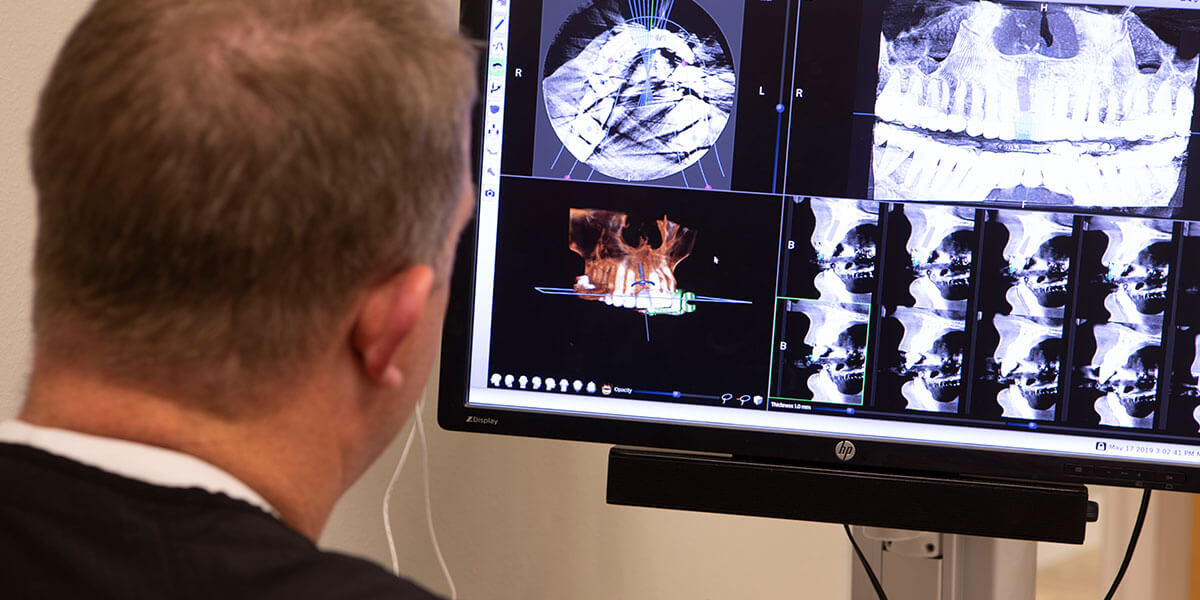 ---
Rio Grande Oral Surgery & Dental Implant Center provides pre-prosthetic surgery in Albuquerque, NM. Call 505-821-2111 to schedule your first appointment.
Pre-prosthetic surgery prepares patients for the placement of a denture or other prosthesis. Dentures rest over the gums on top of the bony ridge that once held the permanent teeth. If this bony ridge is uneven or too sharp, it can be impossible for a denture to fit securely and comfortably.
---
Why do I need pre-prosthetic surgery?
---
Everyone's mouth is naturally a different shape, and the bone can change over time after the teeth are lost. A comfortable fit is crucial for a stable, functional denture. Slipping and other problems with the fit of the denture can cause sores, discomfort, and difficulty while eating and speaking. We will evaluate your mouth to help you achieve the best fit, and assess whether you are a candidate for dental implants or other restorative options.
---
Types of Pre-Prosthetic Surgery
---
Each person is different, and the type of surgery we recommend will be based on a detailed assessment of your oral anatomy. Common pre-prosthetic procedures include:
Bone smoothing and reshaping

Bone ridge reduction
Removal of excess bone or soft tissue
Most pre-prosthetic surgeries are relatively minor outpatient procedures. Some discomfort is to be expected afterwards, and you may need to change your diet for a few days while your mouth heals. At your consultation, we will go over your treatment options and the expected healing process for each solution.
On the day of your surgery, you will receive detailed after-care instructions. Be sure to follow all instructions carefully and call us if you have any unusual symptoms. Most people are back to work within a day or two after pre-prosthetic surgery.
Call Rio Grande Oral Surgery & Dental Implant Center today at 505-821-2111 to schedule your first appointment.