Facial Trauma Treatment in Albuquerque, NM
---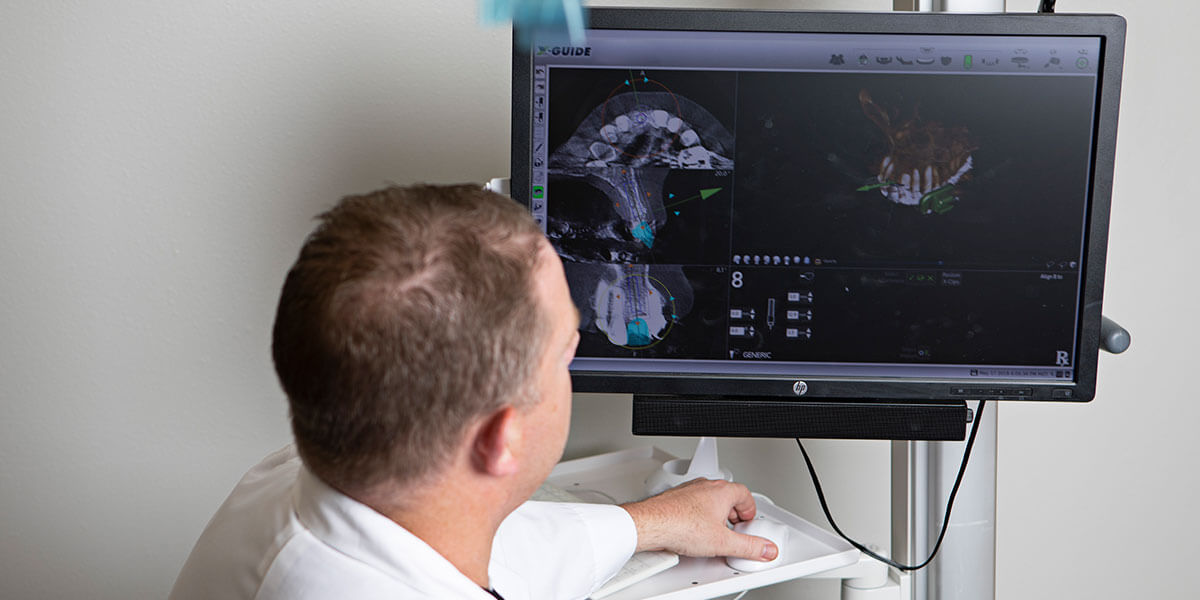 ---
Rio Grande Oral Surgery & Dental Implant Center provides treatment for facial trauma in Albuquerque, NM. Call 505-821-2111 to schedule your first appointment.
Facial trauma can be caused by a wide range of factors, such as auto accidents, falls, and sports injuries. Our surgeons are on staff at some of the leading hospitals in Albuquerque, and they are often called in to diagnose and treat extensive, complex facial injuries.
Our entire team understands how physically and emotionally taxing facial injuries can be. We provide a complete continuum of care, from evaluation through long-term rehabilitation.
---
Common Facial Traumas
---
There is no such thing as a typical facial trauma, as each case is highly unique. Your age, current oral health, and overall medical condition, as well as the physics of the accident and a healthy dose of good or bad luck all play a role in the specifics of your injury. Still, facial traumas generally fall into a few categories:
---
Dental Injuries
---
Your primary dentist may be able to fix minor tooth cracking or chipping, but an oral surgeon is your best choice for a dental injury that reaches the tooth socket. If your tooth is knocked out completely, time is of the essence. Grab the tooth by the chewing surface, rinse it under running water, submerge it in a glass of milk, and bring it to our office right away. Be careful not to touch the tooth roots or any attached connective tissue.
---
Lacerations of the Face or Mouth
---
Sutures are the typical means of treating lacerations. We are highly experienced in evaluating the facial and oral structures to repair lacerations without damaging important nerves or salivary glands, and in placing sutures in a way that minimizes scarring.
---
Bone Fractures of the Face and Jaw
Most broken bones can be reset and stabilized in a cast or a sling, but facial bone fractures must be handled differently. Depending on the location and severity of your fracture, we may use a combination of wires, screws, and plates to stabilize the bone. The most common bone fractures we see include jaws, eye sockets, and cheekbones.
Whether your facial injury is minor or extensive, it is always best to consult with an experienced oral surgeon. We have the specialized training and experience to treat your facial injury in a way that maximizes health, functionality, and aesthetics.
Call Rio Grande Oral Surgery & Dental Implant Center today at 505-821-2111 to schedule your first appointment.