Dental Implants in Albuquerque, NM
---
Rio Grande Oral Surgery & Dental Implant Center provides dental implants to patients in Albuquerque, NM. Call 505-821-2111 to learn more and schedule an appointment.
Dental implants have become the gold standard to replace missing or failing teeth. Strong, stable, and durable, implants restore nearly all original bite strength. They also reverse jawbone loss and protect the neighboring teeth from shifting by replacing the tooth roots.
Despite common myths, nearly anyone can become a good candidate for dental implants. Underlying medical conditions such as high blood pressure or diabetes should be under tight control, and existing oral health problems such as tooth decay or gum disease must be addressed. In addition, those who have severe jawbone loss may need a bone graft to support the implants. Within these guidelines, there is no reason not to enjoy the benefits of dental implants.
---
Single Tooth Dental Implants
---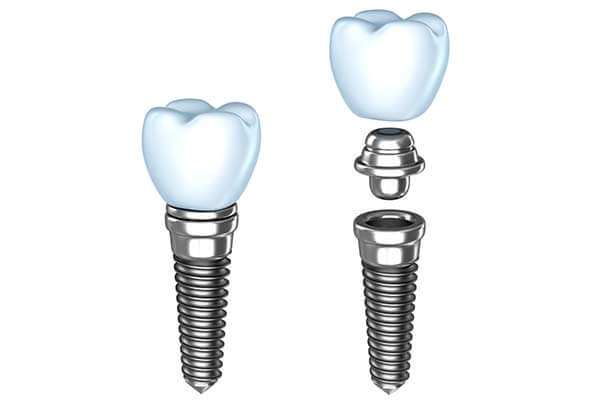 ---
One dental implant with a crown replaces a single tooth. We will insert a tiny sliver of biocompatible titanium into your jawbone and cap it with a cover screw or a healing cap. Over the next several months, the implant will fuse with the bone. We will then remove the cover and attach a high-quality, customized crown to the implant with a piece known as an abutment.
---
Dental Implant Supported Bridges
---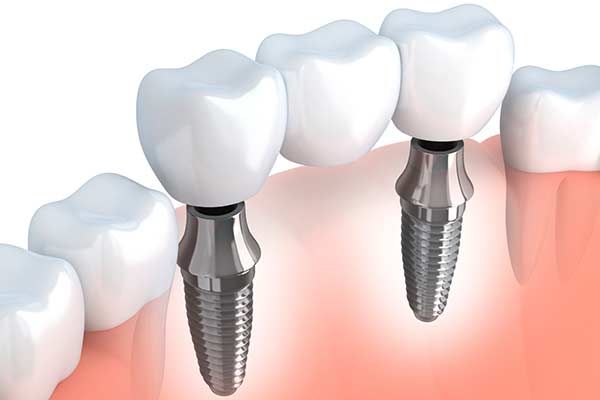 ---
An implant supported bridge is an excellent option for those who are missing three or more teeth in a row. Rather than sacrificing healthy structure to anchor the bridge on the adjacent teeth, we will secure both ends to dental implants for a highly functional and aesthetic restoration.
---
Dental Implant Supported Dentures
---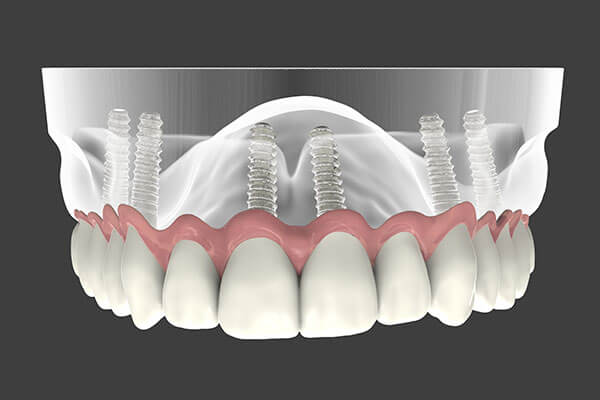 ---
We can stabilize a removable denture with just two dental implants, or use a handful of implants to permanently attach a full arch of fixed teeth that never leave your mouth. While traditional dentures restore just a small portion of bite strength and tend to slip and pinch, implant supported dentures allow you to bite and chew normally.
---
All-on-4® Full Arch Restoration
---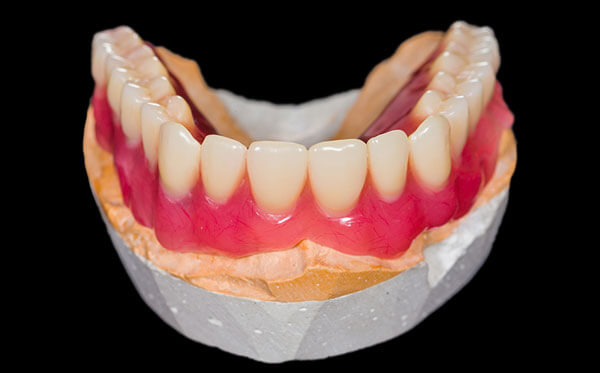 ---
All-on-4® is a specialized method of restoring a full arch, using implants as supports.
If you are missing all your teeth on your upper or lower arch, full-arch restoration is a real game-changer. Using just four immediate-load dental implants, we can attach a full, fixed arch of high-quality replacement teeth on the same day as your extractions.
---
X-Guide Navigation System
---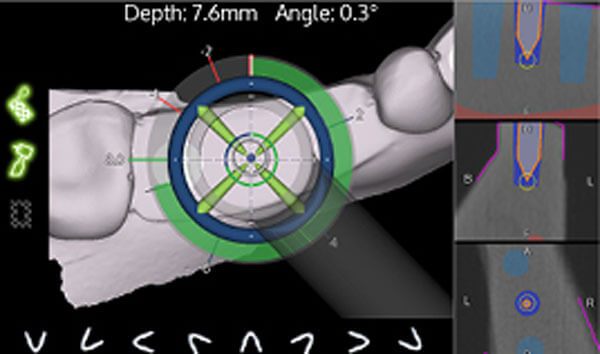 ---
We use the X-Guide navigation system. This allows us to scan your mouth and then complete the implant surgery virtually to create an optimal result. During the actual surgery, we watch the virtual surgery to ensure that every detail precisely matches. This system lets us blend the art and the science of dental implant placement to maximize aesthetics, function, and longevity.
---
Are you looking for an oral surgeon in Albuquerque, NM? Call Rio Grande Oral Surgery & Dental Implant Center today at 505-821-2111 to schedule your first appointment.